Accounts of atrocities committed by cultists are increasingly distressing. More disturbing is the new subtle ways of luring and recruiting unsuspecting members, and a reason the public should be worried, Bertram Nwannekanma and Albert Uba report.
Rather than abate, cultism in Nigeria, especially in Lagos metropolis, has continued to gain patronage despite a series of arrests.
Among 17 suspected cultists that the Lagos State Police Command Headquarters, Ikeja, paraded recently, is a young lady alleged of aiding and abetting her cultist lover. The police are still investigating why the lady, Adebanke Bello, would live with a cultist….CONTINUE READING
Like Bello, most paraded cultists are in their prime. The oldest, being 38 years old, and the youngest, 21!
Also, police revealed how some boys, recently, planned to commit murder in supremacy and reprisal attacks in parts of Lagos until they were forcefully stopped.
In the process of quashing the planned attacks, the detectives nabbed some cultists, who had allegedly assassinated one Ojo Lion, a leader of another cult group.
The cultists, who were arrested on June 30, 2023, about 2:00 p.m., were suspected members of Kesari Confraternity. They had planned to retaliate for their leader's death at the hands of a rival cult group in the Mushin area of the state.
Findings show that in the last five months, cult members killed at least 15 persons. Among them are eight cultists, and other innocent citizens.
About 91 suspects have been arrested with over 80 per cent of the cases under prosecution, while others are still being investigated.
In the past, cultists carried out their activities in tertiary institutions of learning; but today, artisans, such as vulcanisers, carpenters, bus conductors, and the likes, have joined cult groups.
From the densely populated Idimu to Igando, Ijanikin, Okokomaiko and Ilasamaja to Oshodi, residents are gripped by the fears of cultists.
In Epe and Ikorodu, cult activities are majorly tied to land matters. Cultists in these two communities are concerned more about securing problematic lands for persons that hired them.
Recently, a naval rating, identified as QS Harrison, was killed by gunmen, suspected to be cultists in the Ajegunle area of the state.
The killing of the naval officer occurred less than a year after a female officer was reportedly killed in the area. The deceased naval officer was, until his murder, serving at the Lagos Logistics Depot of the Nigerian Navy.
A resident of Ajegunle, who spoke on condition of anonymity, said: "We still live in fear. We heard that his colleagues want to avenge his death. The naval officer was walking around in the Olowojeunjeje area of Ajegunle when he was shot by unknown people. Some people said the killers were cultists."
Lagos police spokesperson, Benjamin Hundeyin, who paraded the suspects, said: "Operatives swung into action and arrested Tobi Robert, Opeyemi Adeosun, Jenkeo Olumide, Toheeb Tajudeen and Nurudeen Kazeem. Investigation revealed that they are members of a notorious armed robbery and cultist gang terrorising Mushin and its environs.
"Our mandate is to detect and prevent crimes, but a lot also lies in the cooperation of members of the public. We urge them to join in the fight. Suspects or criminals do not fall from the sky. They stay with parents and guardians.
"Some parents and guardians know their children have been killed, but they keep quiet and would not report them to the police; they tell themselves that he was just being a naughty boy. We want to tell members of the public that information given to us will be treated with utmost confidentiality," Hundeyin said.
MEANWHILE, The Guardian investigation has revealed that the fight for supremacy has usually been between the Neo Black Movement, also known as Aye Black Axe, and the Eiye Confraternity, and the reason is not far-fetched.
A cultist and head of the Eiye Confraternity in Idimu, a Lagos suburb, Olaiwola Ramonu, who was recently arrested, told The Guardian: "Where the eagle perches, it doesn't want any other animal there.
"We are Eiye and they are Aye. As Eiye, which is the eagle, our colour is yellow while theirs is black and the eagle doesn't like any other 'animal' to stay where it perches. So, anytime we discover that members of Black Axe are in the same community with us, there will always be a fight."
He also alluded to how politicians patronise them. He said: "Politicians, most times, contract us during elections without knowing that we are of different groups. And when money is given to us, say we and Aiye or Barger (Vikings), we would want to take the lion share of the money. They may not like it, and that would result in 'paying debt' (fight).
"Another reason we also fight is because of women. If an Eiye member is going out with any woman that an Aiye member also goes out with, it is a big wahala. That one, we go close the Aiye man eye (kill him)."
Continuing, Ramonu said that as the number one man of the Eiye cult group, he would not go to war. His duty is to send the head of operations and other members to carry out any 'hit' and make sure it is well carried out, and report back to their Headquarters Perch in Igando."
The police gave a hint on how cultism has attracted multiple branches, and through the agency of subtle initiation parties. Its spokesperson, Hundeyin, cited a recent incident in Ajegunle, Lagos, where cultists tried to forcefully initiate a young man.
According to reports, some cultists had organised a supposed house party in Ajegunle, but it turned out that the motive was to hold initiation for unsuspecting members. The bubble burst when some of the invitees realised the plan and raised the alarm.
He said: "It happened in Ajegunle, where 20-year-old Abdullahi Nasiru, 19-year-old Peter Odumola, 20-year-old Promise Benjamin, 19-year-old Emmanuel Ikechuckwu, and 18-year-old Richards Adu tried to initiate a boy into their cult.
"The boy didn't know why he was invited. So, when he got there and they brought out blades for incision, he screamed, and the neighbours informed the police for his rescue."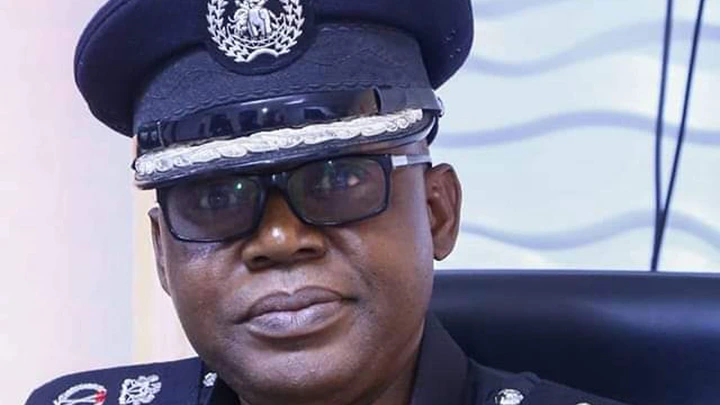 SECURITY experts described activities of cultists as spine-chilling and deadly, saying efforts must be stepped up to stop it.
Publisher of Safety & Security Watch, Chinyere Amaechi, told The Guardian that parents must move ahead of cultists for cultism to end.
She said: "The most important thing to note is that the perpetrators are taking advantage of the social interest of children. There should be serious awareness and enlightenment by teachers in their schools. Children need to be enlightened on the negative impact of parties in these perilous times.
"Parental training is needed now more than before. While educating the children, show them proofs, using pictures and videos of the dangers of attending unnecessary parties to discourage them because children, nowadays, are strongly moved by parties and they may feel they are being deprived of a sense of belonging."
She also called for concerted efforts by the media and other stakeholders in the country to check cultists.
Hundeyin also asked parents to guide and monitor their children, saying: "It's not enough to grant children permission to go to parties. Parents must monitor them, call them while they are at parties, ask them questions when they come back home and check their bodies for new marks.
"People should also be observant when their neighbours are hosting parties and everything just goes quiet suddenly, or someone is screaming."
A Lagos resident, Kemi Omotosho, reiterated the need for parents to get involved in their children's day-to-day activities by monitoring their movements and activities.
According to her, parents really have a major role to play to curtail the menace.
A communication strategist and Chief Executive Officer of a Lagos-based international marketing communications firm, Lanre Alabi, attributed the new trend to the growing urge to make quick money. He said cultism has led to the dangerous dimension of ritual killing.
"It's not impossible that some of these social gatherings/parties are places where they get their victims. So, people must be careful about what they eat and drink at parties.
"Parents should also prevent their children from attending unnecessary parties. But if there's a need to attend, parents should accompany them. Everyone should also be vigilant because the number and rate of ritual killings in the country today is on the increase," he said.
A human rights lawyer and former national president of the Committee for Defence of Human Rights (CDHR), Malachy Ugwumadu, added that the general decadence in the society has turned Nigeria to a fertile ground for all manner of criminal tendencies and activities, including forced recruitment.
He said: "Upon my visit to Delta State recently for a personal family matter, I noticed that most hotels were fully booked by minors, who, according to information, book these hotel rooms for as long as six months without proper questioning by the hoteliers.
"I see what is happening as a total collapse of values in the society. To address it, we must first characterise it. Cultism and cult-related activities are crimes under our law.
"The law enforcement agencies should round up cultists, arrest them from their operational dens, and prosecute them up to convictions and sentences. This will serve as a deterrent to others.
"Secondly, there must be a serious advocacy carried out by all relevant agencies across the nation, but pitiably the National Orientation Agency (NOA) is no longer active," Ugwumadu said….CONTINUE READING